We suggest for you...
QUELLE JOIE  LE MAQUILLAGE PERMANENT !
Avoir son maquillage au lever …QUELLE JOIE !
Contour des yeux, ligne des sourcils, contour de lèvres et augmentation du galbe de la lèvre
Vous pouvez être assuré  qu'avec la technique raffinée que nous utilisons, ce sera  vous mais en mieux !
La réputation et le nom de L'Artiste Maquilleur se base sur un look naturel et distingué.
Vous serez toujours belle, vous sentirez bien que ce soit à la plage, au golf ou la classe d'aérobie mais surtout  à votre réveil !!!
Mais qu'est ce que c'est le maquillage permanent?
Manon Ehret, Présidente et franchiseur de L'Artiste maquilleur vous répond :
''En fait c'est un tatouage.
Le passage d'un «crayon» (dermographe) muni d'une aiguille, faisant un mouvement de vas et viens très rapide, «dessine» sur son passage les lignes désirées en assurant l'implantation, d'un pigment choisi, à la jonction dermo-épidermique de la peau.''
Nous débutons par une évaluation médicale.Ensuite nous évaluons vos besoins et attentes et votre morphologie. On dessine votre maquillage au crayon cosmétique, vous approuvez, nous anesthésions et la procédure de maquillage permanent peut-être débutée.»
Le tout fait dans un endroit propre et sécuritaire.
Des aiguilles stériles à usage unique et des normes de salubrité impeccables.
Des pigments doivent être approuvés FDA.
Des anesthésiants liquides, topiques hautement efficaces pour vous procurer un grand confort et ainsi vous assurer une procédure sans bavures.
Chez L'Artiste Maquilleur
On vous écoute, vous dorlote, mais surtout on vous embellit, illumine et rajeunit...
''Téléphonez-moi ou venez me rencontrez'' dit Mme Ehret ''je répondrai à vos questions avec plaisir!''

Il y a plusieurs endroits pour vous faire servir en toute sécurité.
Allez voir notre site voir l'emplacement de nos franchisée!
L'Artiste Maquilleur Inc.
187 Arthur Sauvé suite 201, Saint-Eustache (face à l'aréna)
450-473-2223   Sans frais : 1-888-823-2883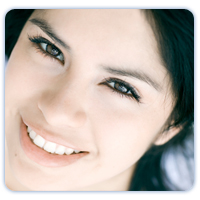 Make-Up / Permanent Make-Up
Inspired by tattoos, permanent makeup can brighten a face permanently. What woman has never dreamed of having a beautiful appearance constantly? Permanent makeup is also used to correct or to mask imperfections.
Principle
Technical improvement of the face consisting in injecting mineral pigments in the skin derma. These pigments are clinically tested to ensure that, once implanted under the skin, they will not infect. These pigments are available in different colors, which can reproduce the effect of makeup.
The similarity with the tattoo is to "draw" on the skin, but permanent makeup is not final. Injecting pigments only affects the surface (second layer of skin), whereas the injection for a tattoo is deeper.
Why use it
The permanent makeup meets several needs: never having to redo the make up (remains even coming out of a pool, making sport, getting out of bed…) and corrects defects (defects of the face, depigmentation…).
Information and advice
The permanent makeup can brighten a face highlighting or correcting certain elements.
Examples of opportunities:
Eyebrows pigmentation
Lips contour
Lips coloration
"Eye Liner"
Unlike the tattoo, permanent makeup is not painful. Its duration varies depending on the color pigments (between 2 and 4 years).
It is important to choose skin professionals (dermatologists, estheticians) specializing in dermography to perform this type of makeup.